Our product fits every man. Enjoy comfort and well-being.
Information about the thermal effect
When the scrotum is subjected to a source of heat on a regular basis, for a few hours, the sperm cells production will be turned on hold. This physiological property has been studied by various physician-researchers. It is a simple, effective and natural way for men to drop their fertility.
A quality solution in line with the thermal male underwear and the ring (androswitch). Please contact us for more information.
How to get it?
Please proceed with online order. Postal delivery to all destinations (France, Europe, USA, Canada, Overseas regions, Latin America, Oceania, Asia...).
Simply enjoy the best, now!
SpermaPause®, comfort and well-being
Conditions of purchase and delivery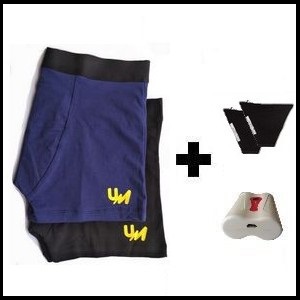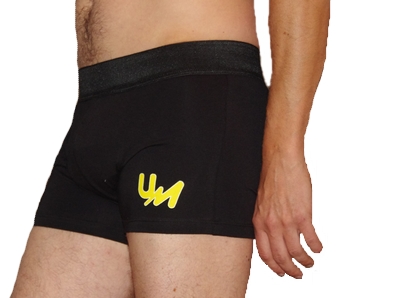 SpermaPause pack
This package is ideal for men: a comfort, well-being and a natural pleasure. The U-Man Underwear® boxer briefs are made of cotton (95%) and elastane (5%). They will fit you well even in an approximate size. Simply wear them as ordinary underwear with the benefit of serenity.
No discomfort, no medication, no side effects.
Sizes available : S, M, L, XL, XXL
USD

$

98,99
Select options